If you are in need of septic repair, septic maintenance, a new septic system, or a septic inspection, we are here to answer your call!
Our Services
Here at T.W. Ammons Septic Service, Inc. we are devoted to offering quality, effective, and specialized septic system repair and maintenance to our valued commercial and residential customers. Call us today if you notice standing water in your yard, especially if it is producing a foul smell. Or if a toilet is slow to drain or backing-up. These can indicate that your septic tank needs pumping or that your drain field is failing. We are here to help you fix your septic system, no matter the problem.
Septic Repairs
You may need a simple septic pump switch or a complete drain field repair. We can help your septic system work as intended, whatever the problem. Our repair services include:
Septic drain field repair and rejuvination.
Septic effluent, grinder, and sewer pump service, repair, and replacement.
Septic tank repair and replacement
Problem, and Solution
Problem: Waste water in your yard, over the septic tank and / or drain lines.
Solution: Diagnostic of septic system. Inspection of septic tank, and field repair with the Terralift. Removal of any unwanted roots. Many older systems benefit from Ecological Laboratories enzyme Pro-Pump.
Problem: Septic alarm going off.
Solution: Diagnostic of faulty equipment. Repair and replacement of pump, switches, and wiring when necessary. We are equipped to handle all effluent, sewer, and grinder pump systems.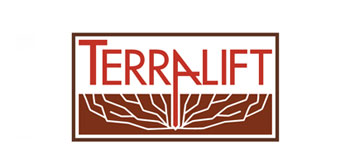 Terralift for drain field repair
The first Terra-Lift machines were developed to fracture the soil around trees to allow much needed water to reach their roots. Today, the Terra-Lift is used in many applications, including restoring septic drain fields. The process involves locating the drain lines of the septic system, and "blasting" pressurized air deep into the soil surrounding the lines.
The fractured ground created by the Terra-Lift creates channels along the walls of the affected drain field. This allows for water to flow into the virgin soil as it was originally intended.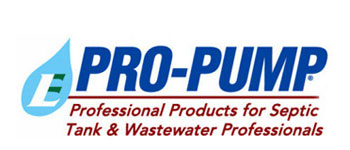 Bioremediation with Pro-Pump
A key component to a long lasting septic system is bioremediation. It all starts in the septic tank. It's in the septic tank that all of the collected waste is seperated and the liquid is dispersed into the drain field.
However, over the years the solids in a septic tank can go beyond capacity and overflow into the distribution box(es) and drain lines. When the excess sludge and solids enter the drain lines, uneven distribution or a complete dispersal blockage of septic liquids can occure. Many septic specialist refer to this as "biomat."
Pro Pump,  developed by Ecological Laboratories, is a proven and environmentally safe way to eat away the harmful sludge and solids of a septic system.
Pro-Pump Septic Saver is Available in Our Online Shop !
Pro-Pump is a simple tool you can use combined with regular maintenance, to protect your system from failure and ensure continued problem-free service year-after-year.
Septic Installations
We are licensed by the state of North Carolina to install Type 1, 2, 3, and 4 septic systems. Contact us today with your septic system permit and we will be glad to give you an estimate.
Septic Inspections
When buying or selling a home, a very important part of the process is the septic inspection. Give the best impression to a prospective buyer, and give yourself the piece of mind knowing that a licensed septic inspector will be able to sign off on your septic system.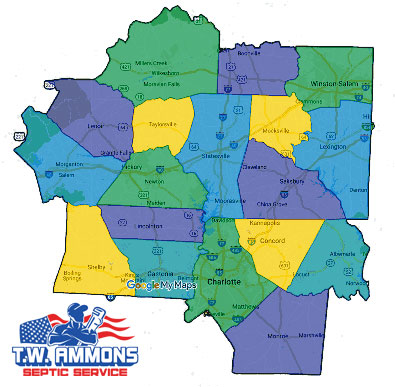 Our Service Area
Our offices are located in Mooresville, North Carolina. We regularly perform service throughout the Lake Norman area, including Cornelius, Davidson, Denver, Huntersville, Mooresville, Statesville, and Troutman. Our complete service area is in the following North Carolina counties:
Alexander
Burke
Cabarrus
Caldwell
Catawba
Cleveland
Davidson
Davie
Forsyth

Gaston
Iredell
Lincoln
Mecklenburg
Rowan
Stanly
Union
Wilkes
Yadkin
Call us even if you are outside of these counties — we are always here to discuss your septic system needs!
Septic Maintenance
Septic maintenance involves making sure your septic system runs as intended. To do so make sure your toilets aren't leaking. It's also important to have your septic tank pumped every 3 to 5 years. Ensuring your septic system runs smoothly will help avoid repairs.
Septic system maintenance guidelines:
1. Septic tanks should be pumped on a regular basis, usually once every 3 to 5 years.
2. Septic drain fields should be monitored and their flow adjusted. With many systems the flow is set only when installed. However some have ground level boxes that should be set once every six months to ensure proper distribution. This is done in conjunction with setting the septic pump flow rate to ensure proper pump longevity.